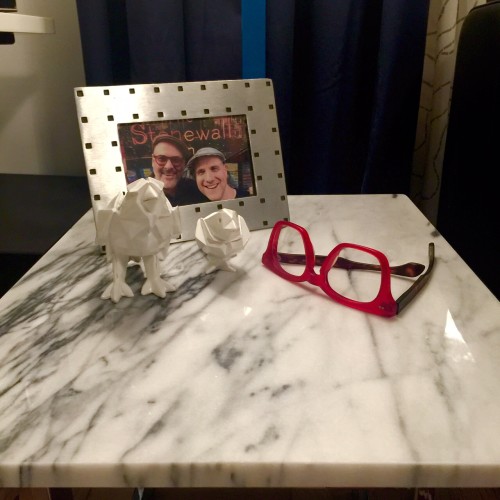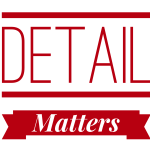 When it comes to finding furniture and lighting for our apartment, I am always trying to strike a balance of using pieces which are readily available mixed in with new and vintage pieces you won't find at your local store. If it is going to come from a mass marketer, it will nearly always come from Ikea because of all the big box retailers, Ikea has, by far, the best design talent creating very nice contemporary pieces, as well as quality (contrary to the thoughts of many, Ikea has very good quality when you consider the price you are paying and for what it is). Nearly every other purveyor of mass consumption furniture and lighting produce bland, mostly low quality products which often are either ugly, oddly out of scale, or a style which is watered down to be as uninteresting as possible.
I'm fine if you walk into my home and recognize that some of my furniture came from Ikea, but I don't want it to stand out either. I don't want to live in an Ikea showroom. There are ways of taking Ikea furniture and de-emphasizing the fact that they came from Ikea. My post on sofa legs from last spring is a great example of how to "un-Ikea" a piece while taking advantage of good simple design.
So Ikea fills the niche for a lot of things, but I am always on the lookout for unique things which express my sense of style (with input and approval from Yoav) and also functions well within our space. One of my favorite sources is eBay. I am a somewhat recent user of eBay, but I have a few dozen purchases under my belt now and for the most part, I have learned how to navigate the massive amount of schlock and poorly represented items to find some gems. I have found some amazing deals on everything from art to furniture, to light fixtures (my best score being our Tronchi Chandelier for about one-fifth of what it would sell for in an antiques store).
With all the good deals I have scored on eBay, there is one that was not so good, and has been a big disappointment. The end tables in the living room. This was a case of not getting what I was expecting, and being stuck with my own lack of thoroughness when I made the purchase. They were listed as "Mid Century Modern Pair Chrome Glass Top End Side Tables vtg Nightstands Italy" and I let the description cloud the reality of what they were and ended up with vintage 1970s chrome and glass end tables which were low quality when they were new, and now with gouges scratched into the glass tops, they were an eBay fail from the time I opened the boxes last fall when we bought them. The listing was accurate, but I didn't pay close enough attention and overpaid for mediocre tables in which the only positive thing I can say is that they were the right size. Like many things on eBay, they were not returnable, so we decided to make the best of it and live with them for a while.
What to do? We have been living with them since last fall, and both Yoav and I still continue to hate the heavily scratched glass tops, so I recently decided I had to do something about it. We don't want to spend the money to buy new ones, so I went about looking for replacement pieces of glass to ease our frustration with them. As I began to look for glass table tops (which are relatively easy to come by) it occurred to me that perhaps glass isn't the best option out there. This of course sparked an online journey in search of the right replacement tops for our cheap vintage 70s chrome bases. Then it hit me…. Perhaps I should look for marble table tops!
And the search began…. And it quickly became clear that that would be far too expensive to do…. and then I stumbled on this. It turns out that 16×20 marble pastry boards are the perfect size for our table tops, and at $50 each, they are about the same price as 1/4 inch glass, and much less expensive than other marble options I found, and certainly less expensive than new tables.
So, a quick trip to Sur la Table that evening and a cab ride home (at 20+ lbs. each, they were too heavy to schlepp on the subway) and Viola! After knocking off the rubber feet which were glued onto the undersides of the marble slabs with a putty knife, we had us some brand new fancy marble table tops!
From and eBay fail to an eBay Win! They look so luxurious now! They definitely are not from a mass merchandiser.
And the best part… We LOVE them!