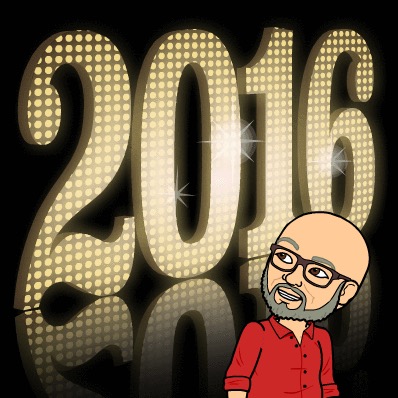 Welcome to 2016! This is going to be an amazing and busy year and I am excited about all the plans we have for our Half Classic Six. Our slate of projects is even bigger than last year, but I am super excited that we can get things rolling and accomplish a lot. Priorities: 1: Kitchen renovation 2: Bedroom decoration 3: Bathroom face-lift. Here are our high level plans as well as additional goals/projects I would like to accomplish.
The Kitchen:
Of course, the biggest project of the year is the first one as well… The kitchen renovation. We have been planning this and I have been writing about this going all the way back to fall of 2014, we are finally after several iterations and changes to our plans, going to kick the renovation off within the next four to six weeks. I won't go into too many details ('cause if you have been reading my blog, you are well versed in all of the details), but suffice to say that more details about our final plans are expected to be posted over the next few weeks before we kick off the demolition.
What are we doing in the kitchen? Everything except the relocation of services. New floor, new cabinets, new countertops, new beadboard wainscoting, new lighting, and a new work-space within our kitchen for me to have as a mini studio for my creative endeavors.
The Bedroom:
This is a room I have done little writing about… Mostly because other than having a basic set up, it has been filled with boxes and other crap from the rest of the apartment. In my very brief previous mentions of the bedroom, the one constant is the color…. While we don't have it pinned down to the exact shade, it will be a deep rich dark blue, with grays, yellows, and whites mixed in. We want the space to be lush and relaxing in a masculine way so you can expect that there will be lots of textures.
What are we doing in the Bedroom? Repair damaged door casings, replace wall panel moldings previously removed decades ago, new paint, new window treatments, new rug, and new bedding.
The bathroom:
This is the other room I have basically ignored and not mentioned. When we went into contract in May of 2014, we had ambitious hopes and plans to gut and redo the bathroom before moving in…. Well, that didn't happen. The realities of the situation woke us up and it became clear that we needed to focus our renovations on the kitchen and just live with the bathroom for the time being. As it stands, we hope to splurge on a total gut renovation involving moving all the plumbing around several years out into the future, perhaps as many as ten years… If this blog lasts that long (one never knows), I promise to bring you in on the details. In the meantime, I plan to do the proverbial "lipstick on a pig" routine and gussy it up.
What are we doing in the bathroom? New ceiling treatment, new sink vanity, new custom medicine cabinet, more storage, new paint, and scraping a lot of dried paint splatters off of the tile walls.
The other rooms…. The Entry gallery, center hall, and living room are for the time being, good to go. There is a major phase two plan for the living room, but that it likely to be next year. Other projects… If we can find it in the budget, we hope to send all nine of our mahogany doors out to be dip-stripped and restored. This will be a big ticket item, so it may need to be held off on until next year…. One thing at a time.
Throughout the year, it is my plan to do consistent outlines and updates on the projects, as well as DIY posts on specific elements of the project which I think people besides myself would be interested in. I hope you will keep coming back.
So, there you have it, our vision for 2016…. I hope to check back in at the end of the year and see how much we got done. Next post… The next installment of my Finally — The Final Kitchen Series: Part IV – Lighting . I am aiming for it later this week, or first thing next week.